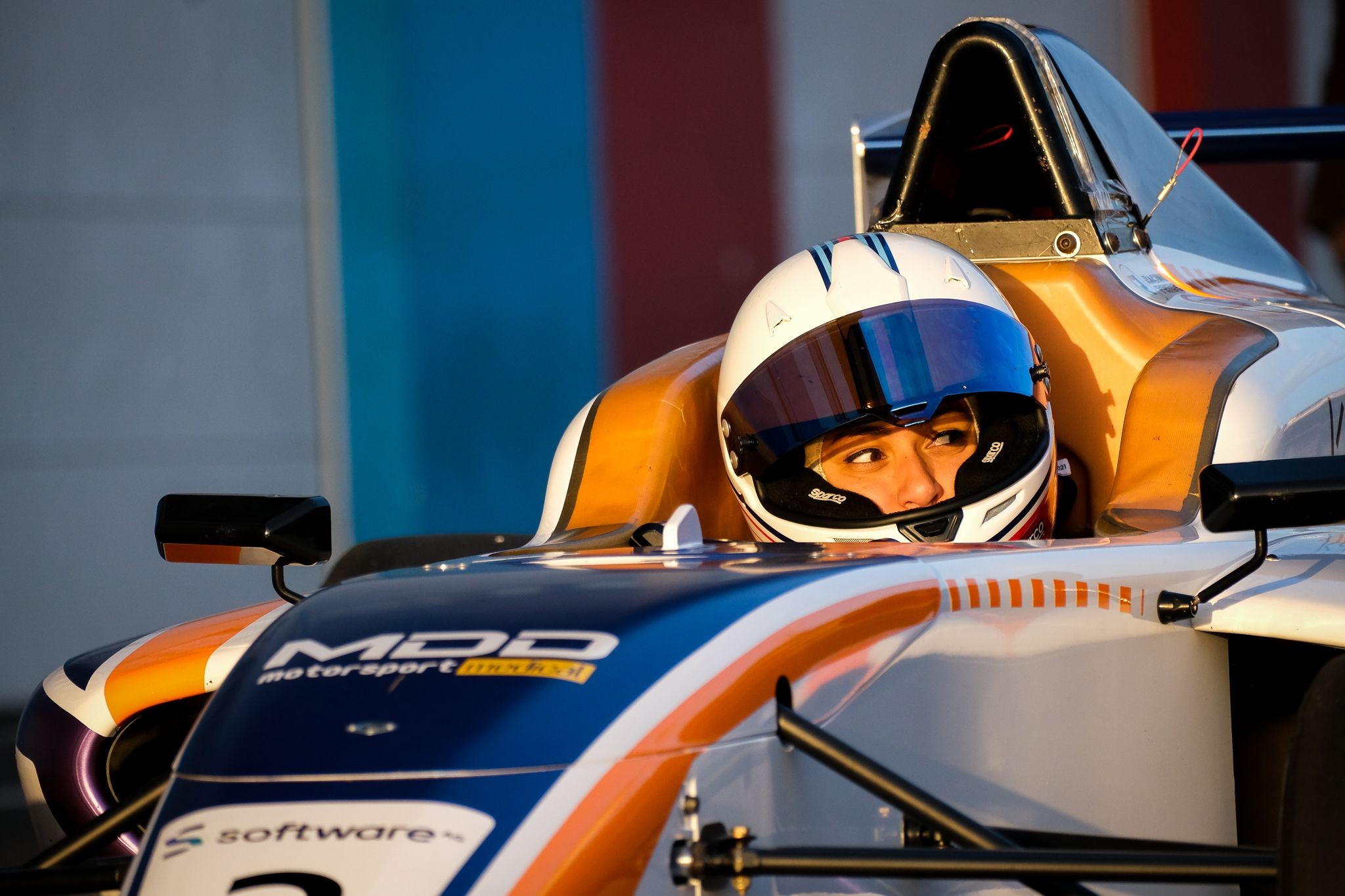 Emilie Villa wins the first ever ERA Racing Pride scholarship and is the first confirmed driver for the ERA Championship Europe Series 2023.
ERA and Racing Pride teamed up to offer a scholarship worth approximately 150,000 euros for an LGBTQ+ driver to compete in 2023. A unique way to support inclusion within motorsport.
This autumn, Software AG ERA Championship and Racing Pride announced a groundbreaking scholarship for an LGBTQ+ driver to compete in these exciting, innovative, electric single-seater race cars. The scholarship is worth approximately 150,000 euros and the scholar will compete on the FIA eTouring Car World Cup package, with coverage from Eurosport.
Following a huge number of applications from many different countries, on 31st October ERA invited six shortlisted candidates for an assessment day at Circuit Zolder, where they had their first experiences of the all-electric ERA single-seater car.
The assessment day was an incredibly empowering and inspiring day, where LGBTQ+ drivers from a range of different countries were able to come together and have the opportunity not just to test the cars but also to tell their own stories. The finalists were able to drive the cars in multiple sessions, and they were all very impressive on track, each of them showing a fantastic ability to adapt quickly as they got a feel for the new technology around Circuit Zolder.
The candidates were assessed across a huge range of skills, and the day was varied. Alongside the track sessions, drivers made use of the simulator, carried out media work, and were interviewed about their current position in racing as well as their future aspirations.